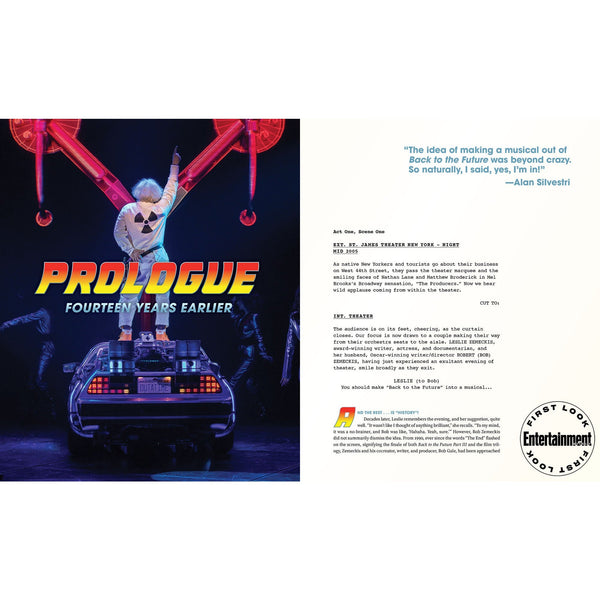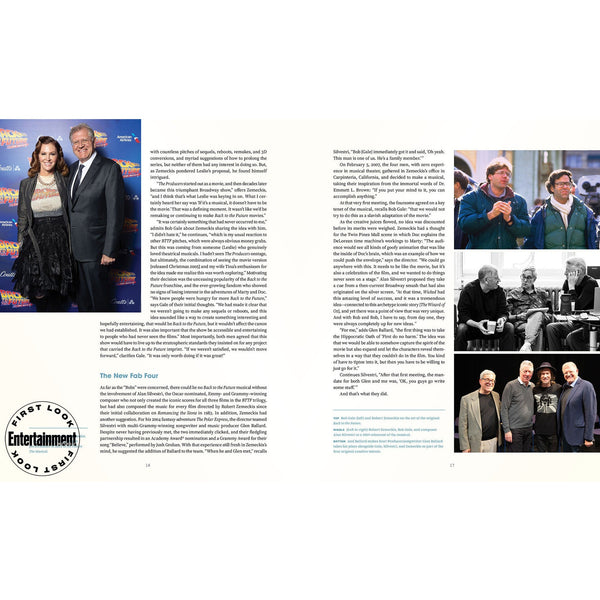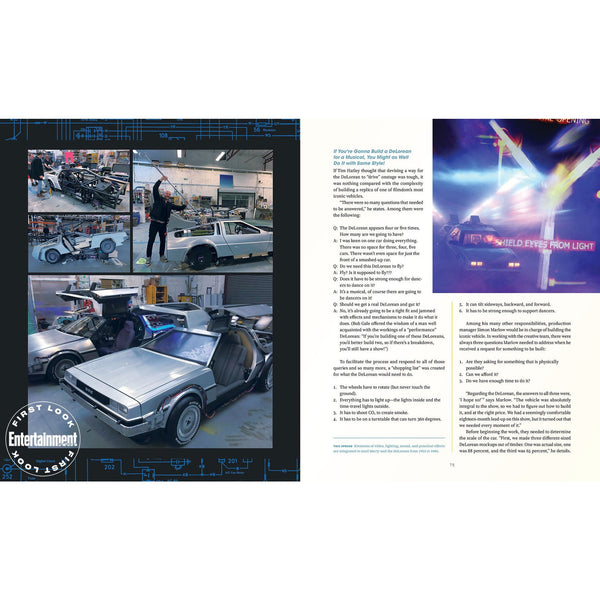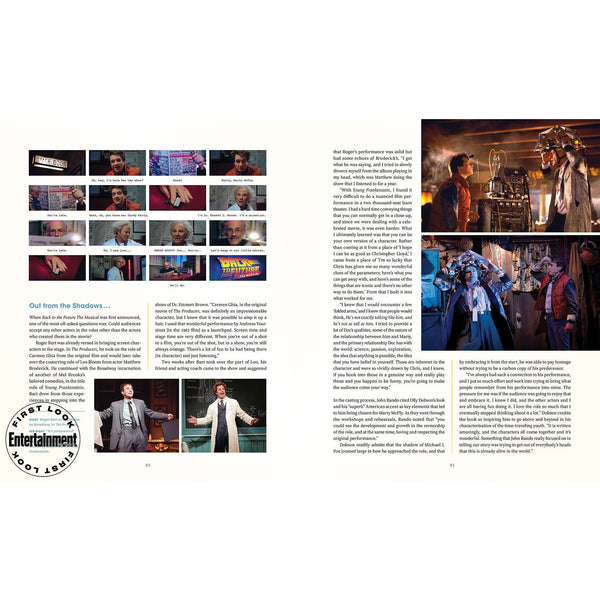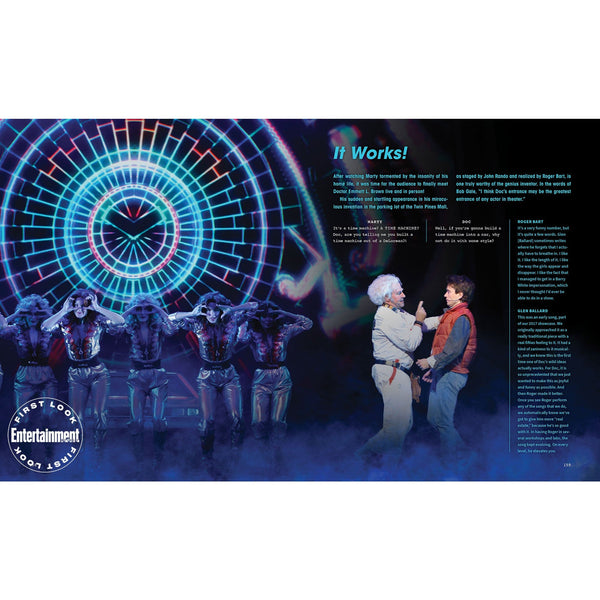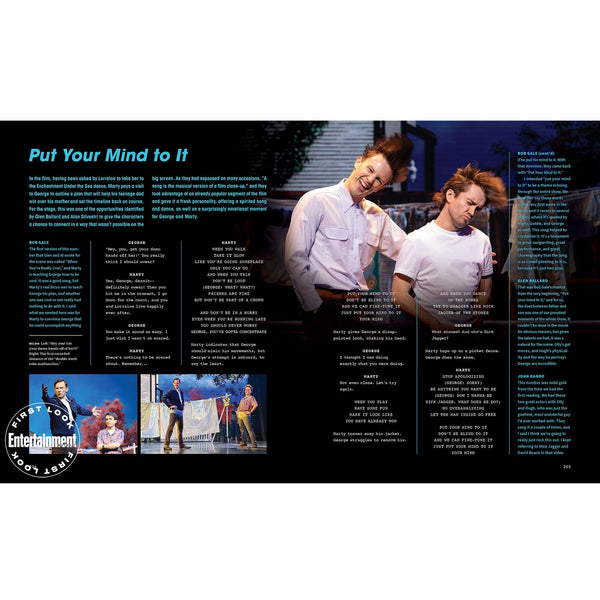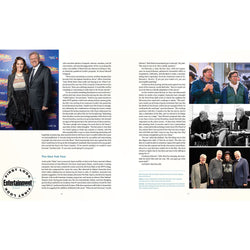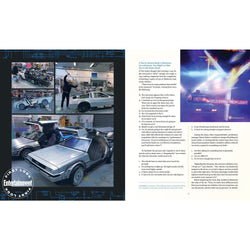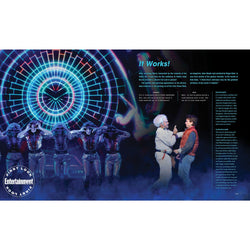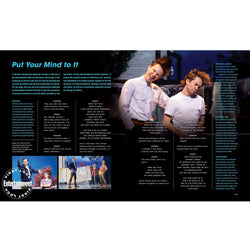 "Creating Back to the Future: The Musical" hardcover book by Michael Klastorin
Regular price
Sale price
$39.88
Unit price
per
The official behind-the-scenes companion to the stage musical adaptation of Back to the Future; includes the complete lyrics to all original songs!

Welcome to Hill Valley! Creating Back to the Future The Musical offers fans of the film franchise and lovers of musical theater an engrossing, comprehensive, and entertaining look at the birth of a new theatrical classic as the timeless 1985 film was adapted for the stage. With unprecedented access to cast and crew, author Michael Klastorin shares exclusive, in-depth interviews and previously unpublished photography. His account details the yearslong process, and the creative ingenuity and technical innovation, that went into the show's Manchester tryout and West End premiere. This essential companion to the musical will bring back fond memories for those who've seen it, and prepare those who haven't for the greatest musical of all time!

Premiering at the Manchester Opera House in February 2020 to rave reviews—including a notice from the Guardian that the show set "a new standard of spectacle"—Back to the Future The Musical opened at London's historic Adelphi Theatre on August 20, 2021, to universal acclaim and blockbuster ticket sales. Featuring music and lyrics by celebrated composers Alan Silvestri (Back to the Future trilogy, Avengers: Endgame) and Glen Ballard (Jagged Little Pill) and a book by Bob Gale (Back to the Future trilogy), the musical is adapted from the original screenplay by Gale and Robert Zemeckis (Forrest Gump). Directed by Tony Award winner John Rando (Urinetown), the show introduced Tony Award winner Roger Bart as Doc Brown and Olly Dobson as Marty McFly.
Since its opening, the show has been the recipient of numerous awards, including the prestigious Olivier Award for "Best New Musical." Previews for the Broadway production begin on June 30, 2023 at the Winter Garden Theatre, with Bart returning to the Broadway stage to reprise his role as Doc. Hugh Coles, who originated the role of George McFly in the UK will mark his Broadway debut.

WINNER! BEST NEW MUSICAL
Olivier Awards 2022 * WhatsOnStage Awards 2022 * Broadway World Awards 2022

"People are going to be talking about this for a long time."
—The Guardian

About the author
Michael Klastorin is a production publicist who has worked on more than fifty films—and is considered the Official Historian of Back to the Future. He spent every shooting day on the sets of Back to the Future Part II and III. He is the author of Back to the Future: The Ultimate Visual History and Close Encounters of the Third Kind: The Ultimate Visual History. Klastorin lives in Los Angeles.

Publication date: July 3, 2023

240

pages
250 color illustrations
Foreword by Roger Bart

Introduction by Bob Gale
Afterword by Robert Zemeckis

Great Scott! Get a first look at Creating Back to the Future the Musical (Entertainment Weekly, March 31, 2023)